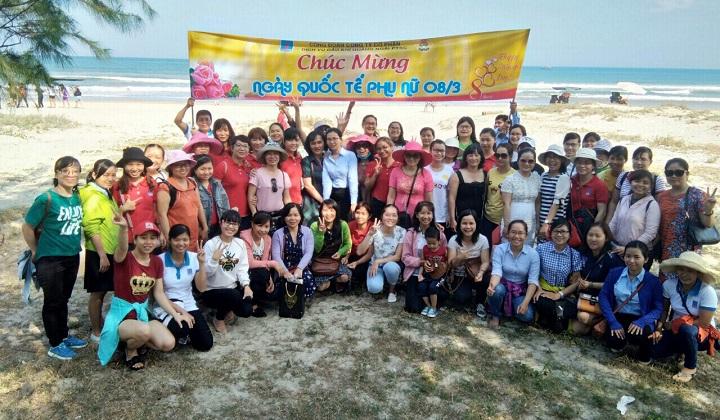 Written by: Kieu Oanh
Photo by: Ngoc Thanh
In order to honor and review the good tradition of Vietnamese women in general and the ones of PTSC Quang Ngai in particular, with the consent of the Party Committee / Board of Directors and Trade Union of the Company, in the afternoon of March 8, 2018 the trade union executive board cooperated with the Women's Division to organize the program to celebrate the 108th anniversary of International Women's Day (March 8, 1910 – March 8, 2018) at the My Khe Beach Resort.
Attending the program were the Board of Directors of the Company, the Executive Committee of Trade Union, the unions, Leaders of the Divisions and especially the participation of more than 70 sisters who are employees in the whole Company.
Speaking at the program, Mr. Huynh Ngoc Thanh – Chairman of the Company's Trade Union sent good wishes to the sisters, praised the achievements that they have achieved in the past time, and desired female cadres to promote further in production labor, actively contribute to the development of the Company in the coming time.
Especially in this year's program, the Women's Division coordinated with the Youth Union to organize fun collective games including games: passing lemons, understanding teammates, chasing words and taking water to the field. After nearly 2 hours of intense competition and enthusiastic encouragement of all members of the Company, the teams brought many unforgettable moments, laughter with enthusiasm and solidarity. At the end of the contest, the organizers gave the first prize to the Sumo team, the second prize for the Mini team, the third prize for the Sea flower team and the consolation prize for the Ocean team.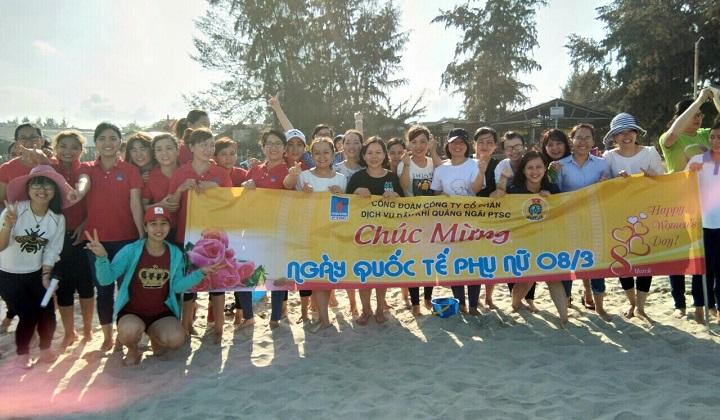 The organization of activities to celebrate International Women's Day  – March 8 is a valuable spiritual gift for women in the Company, helping employees get more solidarity and stick together, thereby forming a the healthy and worthy playground and at the same time creating a joyful atmosphere, actively supporting production and business activities of the Company in the future./.