Written by: Thanh Luan
Photo by: Minh Duc
In the morning of June 17th 2019, the Young Entrepreneurs Association of Quang Ngai in collaboration with Quang Ngai Youth Union and Vietnamese Student Association in Quang Ngai Province organized the launching ceremony of the program "Assistance During Exam Season 2019".
Attending the program, representatives of the provincial People's Committee, the provincial Youth Union, the Young Entrepreneurs Association, the sponsors and the presence of pupils and students participating in the Assistance During Exam Season 2019 in the provincial area. In particular, PTSC Quang Ngai was honored to be one of the bronze sponsors of this program.
In order to encourage, share and support disadvantaged students in remote areas to take part in the National High School Exam 2019, the Young Entrepreneurs Association of Quang Ngai province supported the scholarships worth 100 million VND for 100 candidates with difficult circumstances who overcomed difficulties in studying well. Thereby, encouraging students to continue trying, overcome difficulties, successfully complete the national high school graduation exam.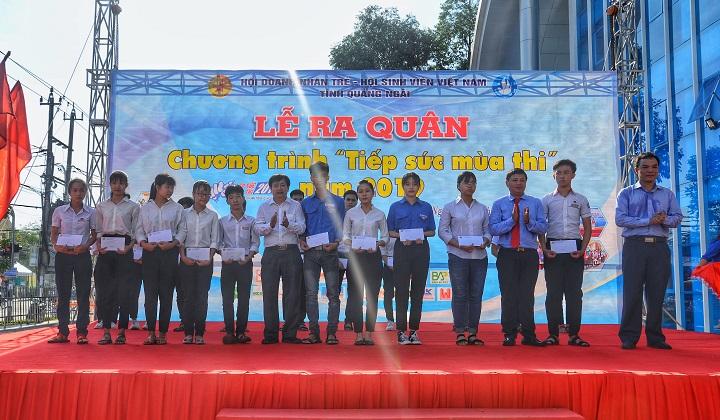 PTSC Quang Ngai was one of the enterprises located in the province that always accompanied the program for many years. This was a practical and meaningful job, helping them reduce their material burden and feel secure to take the exam with the highest results. Each year, the program was expanded with the number of people participating in support activities more, many candidates and their family members were helped. The program's activities from its establishment day until now has helped millions of candidates be encouraged to overcome difficulties and barriers straight to university to acquire knowledge to have bright future.