In November 2021, after a prolonged qualification, GE has awarded the Purchase Order to PTSC Quang Ngai for supplying 02 Exhaust Diffuser Ducts of the 9HA.01 Gas Turbine (Model 9HA, 1st generation) for Pulau Indah Power Plant project.
At the end of August 2022, PTSC Quang Ngai successfully delivered the product to GE – meeting the requirements of progress, quality, and confirming manufacturing capacity for products with strict technical requirements despite of the very first order.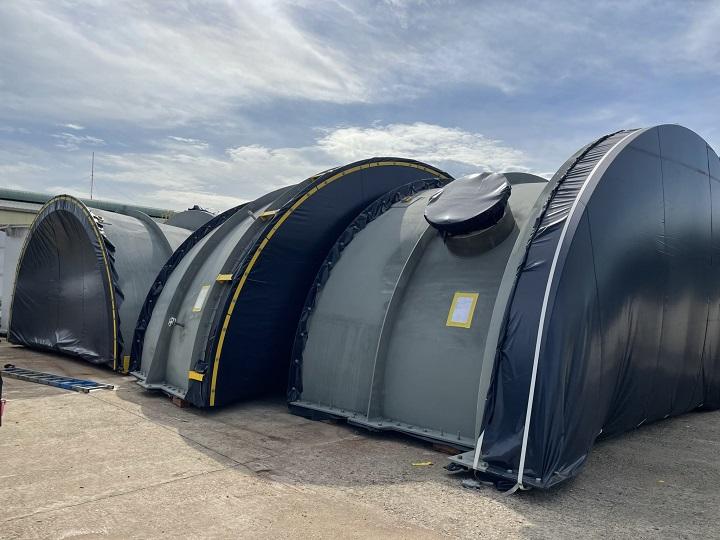 The Pulau Indah Power Plant Project in State Selangor, Malaysia with 1,200MW dual-fuel fired power is being developed by Pulau Indah Power Plant Sdn (Worldwide Holdings and Korea Electric Power are currently owning the project having ownership stakes of 75% and 25% respectively.) POSCO Engineering & Construction, Mitsubishi and PEC Powercon Sdn are expected to render EPC services for the dual-fuel fired power project. GE has secured the order under this EPC to provide two blocks of 600 megawatts (MW), each including a GE 9HA.01 gas turbine, an STF-D650 steam turbine, a W88 generator and a Once Through Heat Recovery Steam Generator (OT HRSG). The project started construction in 2021 and is expected into commercial operation in January 2024.
In August 2022, PTSC Quang Ngai had been received another Purchase Order from GE to supply 02 Exhaust Diffuser Ducts for 7F.05 Gas Turbine (Model 7F, 5th generation) – Generadora Gatún Power Plant Project built at Telfers Island, near the port of Colón, next to the Panama Canal.
PTSC Quang Ngai is honored to be accompanying GE and will continue to become a reliable partner in term of supplying equipment for large projects in power and energy industry.